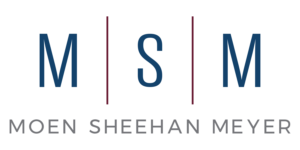 Supporting our communities
MSM Gives Back is one of the ways Moen Sheehan Meyer gives back to our communities, by helping support nonprofit organizations that tirelessly work to serve others.
Vote for a nonprofit organization below; the organization with the most votes by 11:45 PM on September 1st, 2023 will receive a $1,000 donation from Moen Sheehan Meyer. One vote per person.
The Center: 7 Rivers LGBTQ Connection
Since 2004, The Center: 7 Rivers LGBTQ Connection has been working on behalf of the LGBTQ community to develop and expand understanding of human sexuality, gender identity and the need for equal treatment. In countering the stereotypes and stigma directed toward LGBTQ+ identities, they hope to create harmony and reduce fear of the unknown.
7riverslgbtq.org
La Crosse Area Family YMCA
The La Crosse Area Family Y is a non-profit organization dedicated to enriching our community by promoting physical, mental and spiritual well-being for all. Working locally, they focus on empowering young people, improving health and well-being, and inspiring action in and across communities.
laxymca.org
Outdoor Recreation Alliance (ORA Trails)
ORA Trails is dedicated to building happy, healthy, and resilient communities by providing access to equitable and sustainable outdoor recreation experiences. ORA Trails is working to expand our trail system outward from the Gateway Trail System to the South in Shelby and Onalaska to the North, enhancing, repairing, and re-energize our existing trails and continuing to expand.
oratrails.org
Rotary Club of Holmen Area
The Rotary Club of the Holmen Area believes in service above self and has worked to make the community and the world a better place. It was chartered in February 2007 and has approximately 40 active members, meeting every Wednesday morning at 7:00 AM at the Holmen Community Center.
holmenarearotary.org
St. Clare Health Mission
Through St. Clare Health Mission, volunteer healthcare providers join together to provide free healthcare to those who have gone without due to a lack of financial resources. Through the years, volunteers have served over 18,000 people in over 80,000 visits to the clinic, and increasingly, on the new Rotary Mobile Clinic.
stclarehealthmission.org